Suvo Prana Organic Turmeric...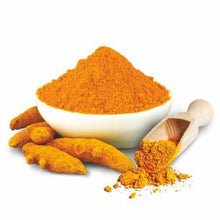 Suvo Prana Organic Turmeric Powder
Rs. 155.00
( / )
Tax included.
Shipping
calculated at checkout.
Turmeric (known as Haldi in India) has been used by Ayurvedic healers as medicine for centuries. Its anti-inflammatory and anti-carcinogenic properties are unparallel This powerful spice is also a rich source of antioxidants, calcium, iron and protein.  Turmeric is also phenomenal to treat skin conditions and is also considered great brain...