VS Mani Signature Filter...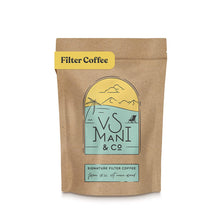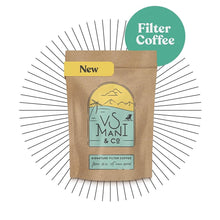 VS Mani Signature Filter Coffee (Needs Brewing) 200g
Rs. 340.00
( / )
Tax included.
Shipping
calculated at checkout.
It's 6 AM on a balmy day. Fresh decoction goes drip-drip in Paati's brass filter and the aroma of filter coffee wafts through our home. Paati pours hot, boiled milk into a tumbler containing thick decoction. She gives VS Thatha his first frothy cup, which he savours as he thumbs...